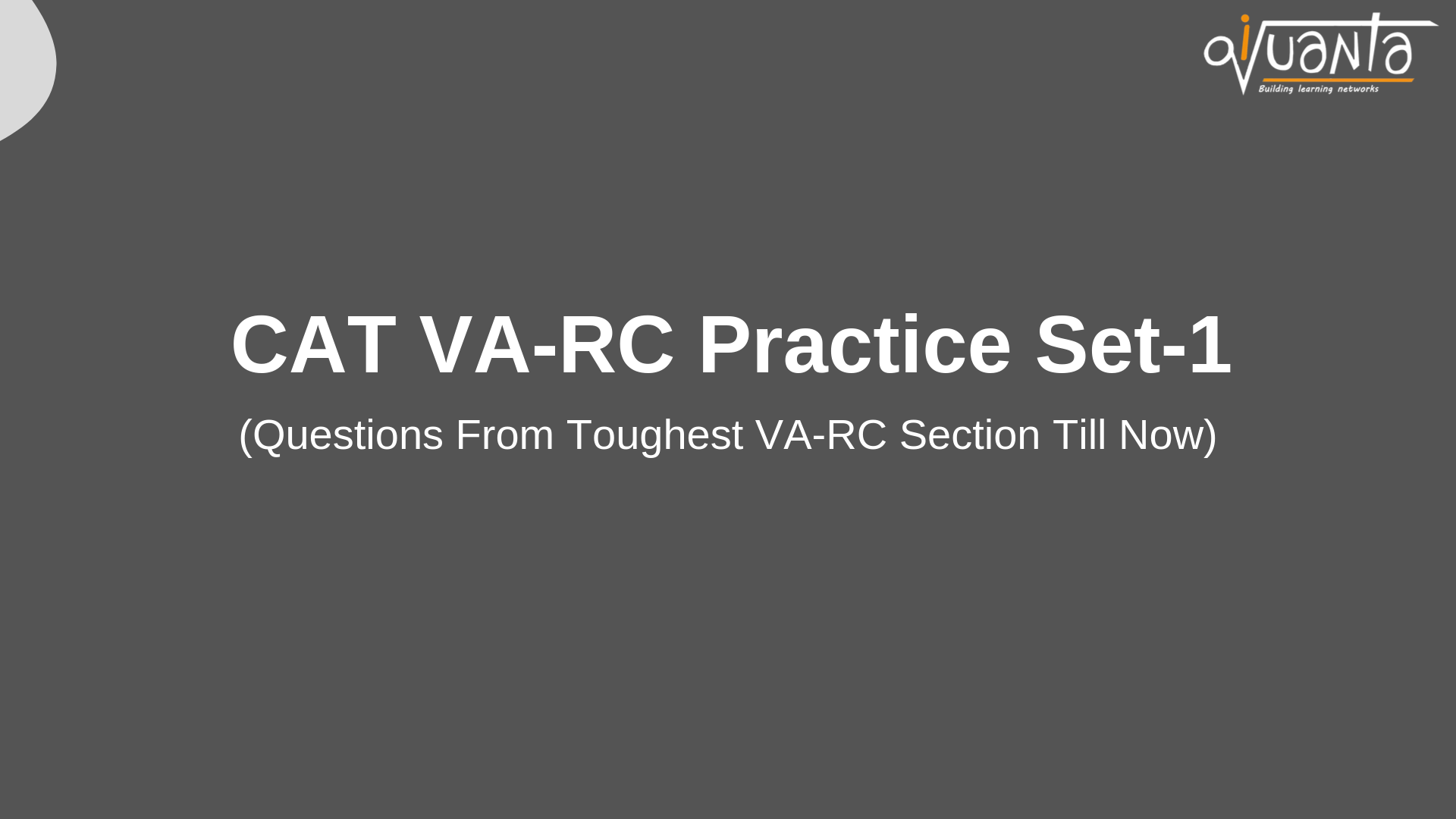 These questions are from CAT 2003 retest which is termed as the toughest VA-RC section till now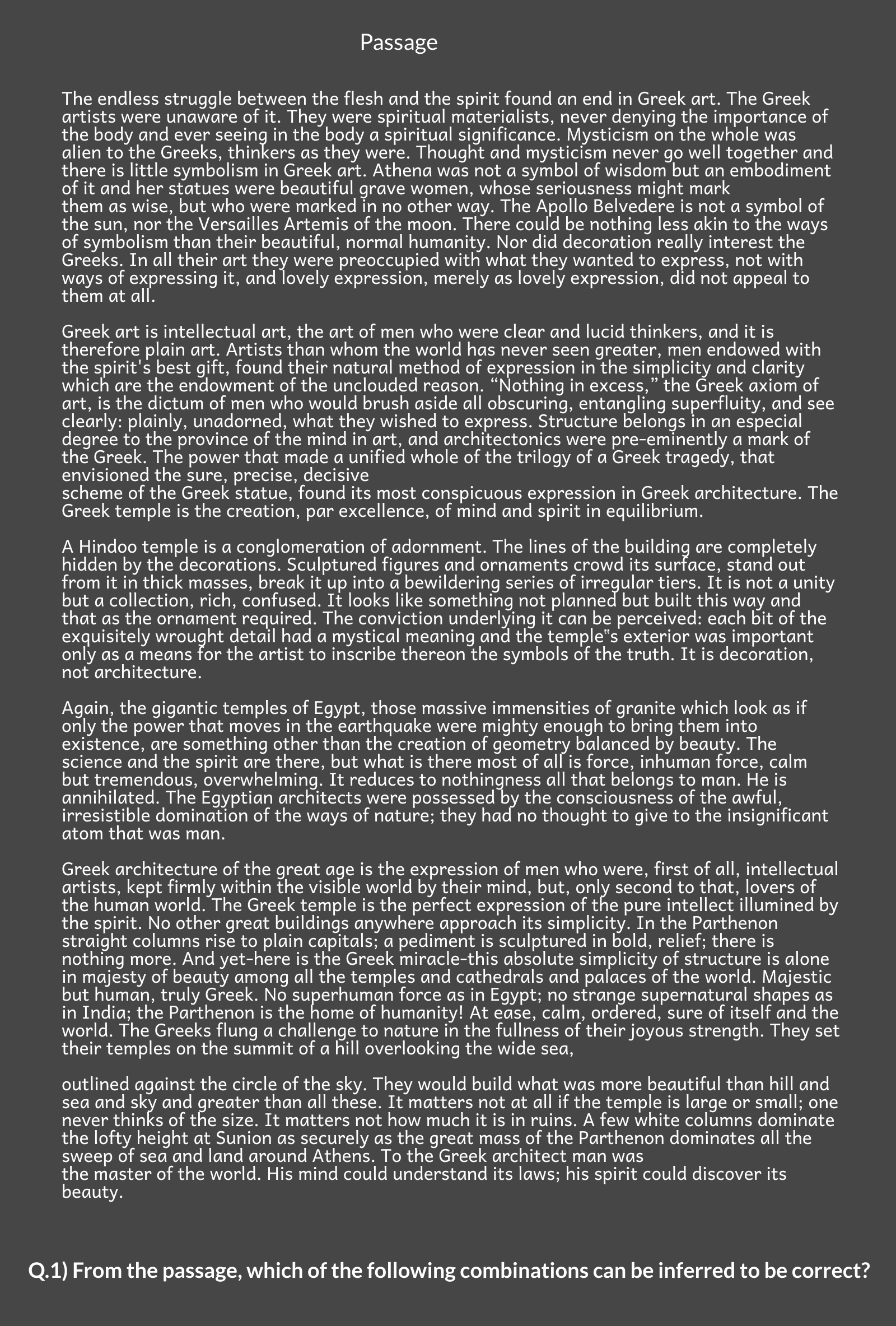 Which of the following is NOT a characteristic of Greek architecture, according to the passage?
According to the passage, what conception of man can be inferred from Egyptian architecture?
According to the passage, which of the following best explains why there is little symbolism in Greek art?
"The Greeks flung a challenge to nature in the fullness of their joyous strength." Which of the following best captures the "challenge" that is being referred to?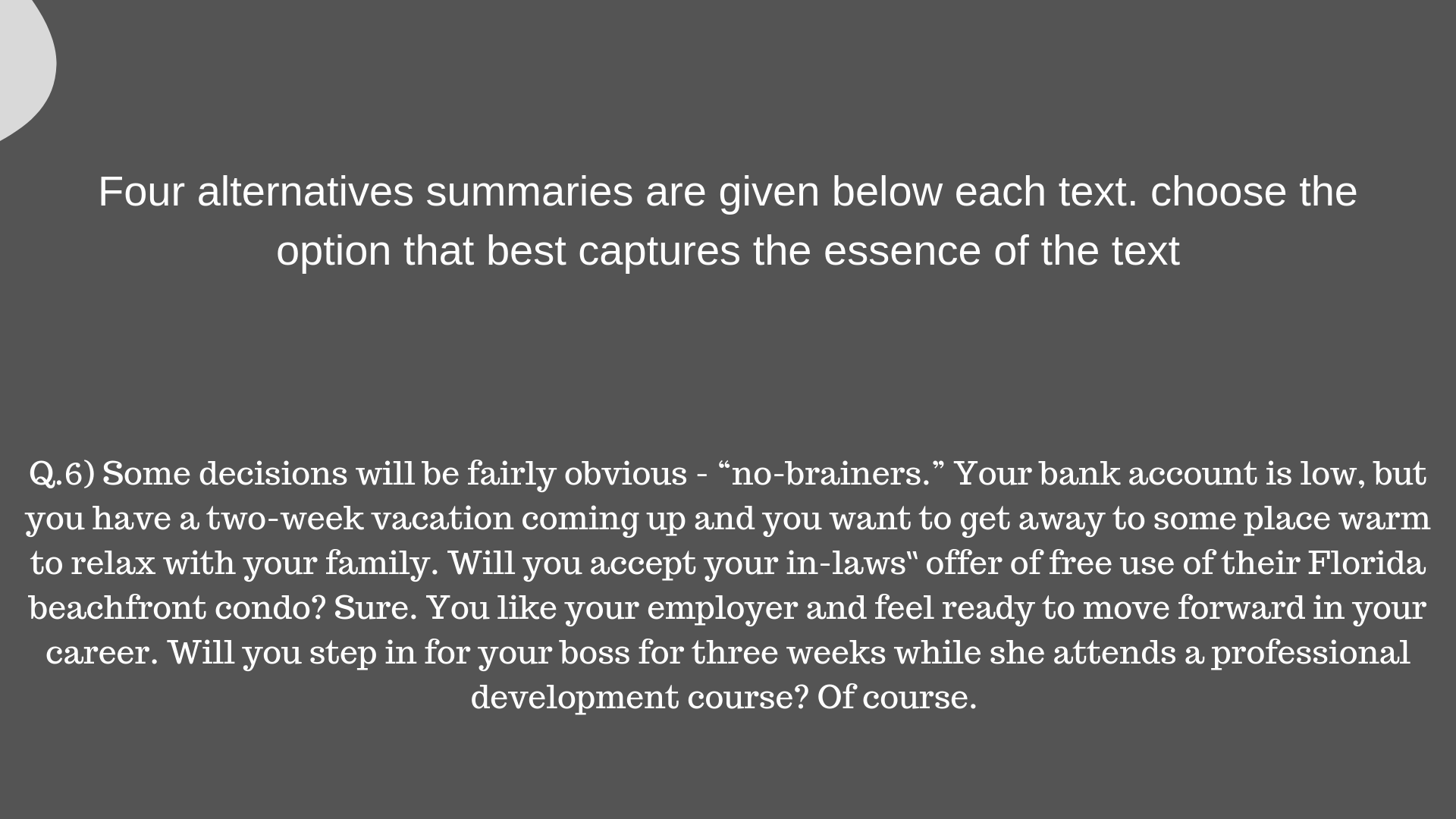 Physically, inertia is a feeling that you just can"t move; mentally, it is a sluggish mind. Even if you try to be sensitive, if your mind is sluggish, you just don"t feel anything intensely. You may even see a tragedy enacted in front of your eyes and not be able to respond meaningfully. You may see one person exploiting another, one group persecuting another, and not be able to get angry. Your energy is frozen. You are not deliberately refusing to act; you just don"t have the capacity.
Try before you buy. We use this memorable saying to urge you to experience the consequences of an alternative before you choose it, whenever this is feasible. If you are considering buying a van after having always owned sedans, rent one for a week or borrow a friend"s. By experiencing the consequences first hand, they become more meaningful. In addition, you are likely to identify consequences you had not even thought of before. May be you will discover that it is difficult to park the van in your small parking space at work, but that, on the other hand, your elderly father has a much easier time getting in and out of it.
It is important for shipping companies to be clear about the objectives for maintenance and materials management– as to whether the primary focus is on service level improvement or cost minimization. Often when certain systems are set in place, the cost minimization objective and associated procedure become more important than the flexibility required for service level improvement. The problem really arises since cost minimization tends to focus on out of pocket costs which are visible, while the opportunity costs, often greater in value, are lost sight of.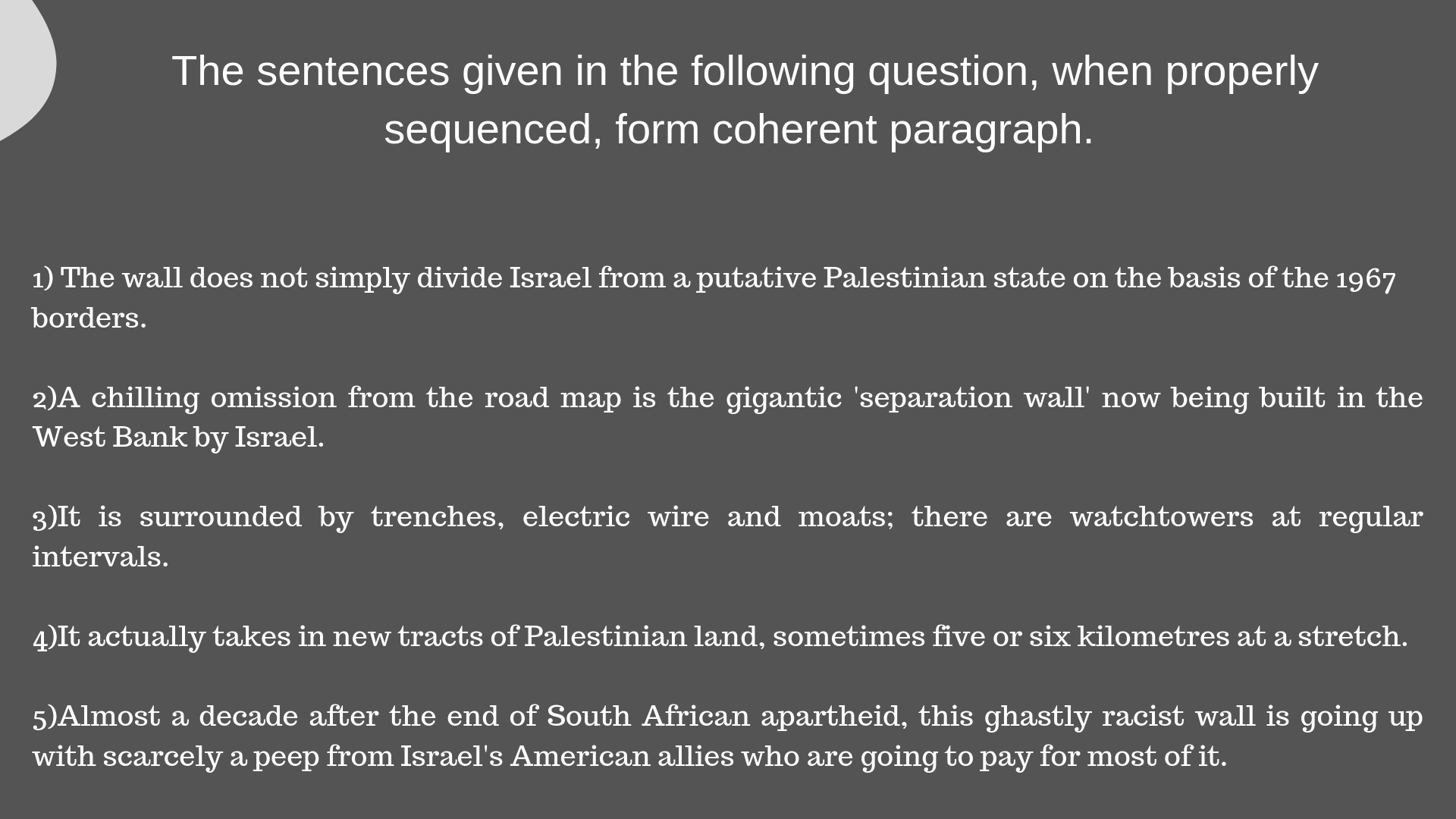 You need to work hard, You Got only 1 Correct !!!
Not Bad! You Got 4 Correct !!!
i think you can do better than this ! You Got 5 Correct !!!
Hmmm Good !You Got 6 Correct
Great ! You Got 7 Correct
Excellent ! You Got 8 Correct
Brilliant! You Got 9 Correct
You are Genius! You Got 10 Correct